Junior Wildlife Arts Competition
Description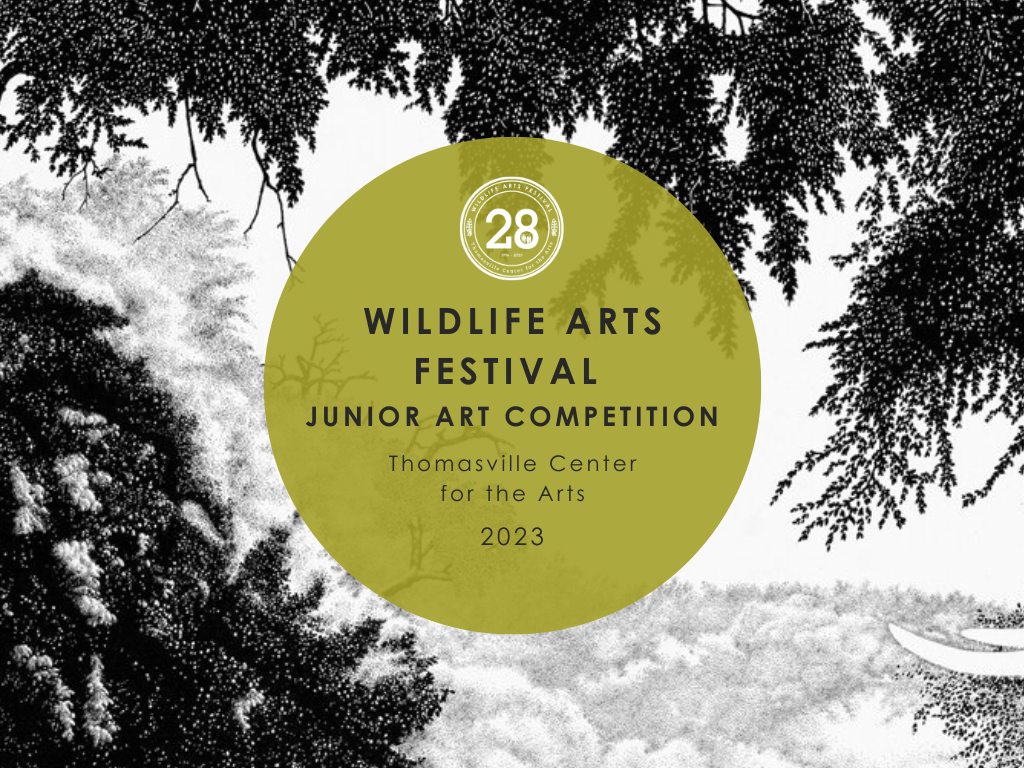 Young artists are encouraged to explore the theme "Roots and Wings" however they wish. Their work can focus on one area or a combination of both elements. All submissions to the competition must:
Represent the "Roots and Wings" theme

Be on a piece of 12"x18" drawing paper

Be mounted on a black piece of paper or black mat board (no more than a 2" border)
Talk with your student's art teacher about participating. If you have any questions, please email hlight@thomasvillearts.org
The awards ceremony will be Saturday, November 18 at 10:30 AM.
The top three winners from each grade bracket (K-2, 3-5, 6-8, and 9-12) will be recognized at an award ceremony as a part of the 28th Wildlife Arts Festival. The first place winner from each grade bracket will receive a monetary award and the art program he or she belongs to will receive funds to go towards future creative pursuits.